Posted by Marco! on:
A ham sandwich walks into a bar. The bartender says, "Sorry we don't serve food here."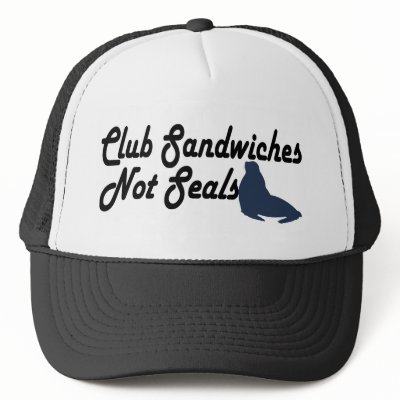 All jokes aside, sandwiches play an important role in our lives. The layman's definition of a sandwich is:
two (or more) slices of bread with filling between them.
But we all know that this definition is absurd! The person(s) who use this definition are the same people that believe the Holocaust never happened, or that Justin Bieber's new haircut looks ANY different than his old one. The rest of us define a sandwich as:
A pure angelic gift that unites and heals people from all over the globe. This sacred experience defines the cause, nature, and purpose of the universe. Best served on sourdough while watching football.


Ladies and gentlemen, I proudly present to you my Best of Sandwiches List. Unless you squeeze Halle Berry and Heidi Klum together, you can't possibly "sandwich" anything better than this! Here it is folks... My top sandwiches in Santa Barbara.
Honorable Mentions
Bitterman's Deli, Whenever my invisible girlfriend goes shopping I always sneak away to this gem. Served with bagel chips and old reruns of Seinfeld. Oh George.
Woody's BBQ. This place will make you poop. But I'll for sure grab a magazine and kiss the toilet after enjoying the Bullwhacker or Mother Clucker in this hoot'n'nanny establishment!
Petrini's Restaurant. You like balls? 3 words: MEAT BALL SUB! Make sure you grab extra napkins with this panty-dropper!
Whitefoot Meat Market. RIP Whitefoot. Thank you old bald guy who used to make a mean tri tip sandwich.
10. Three Picles Deli
Q: What do you get when you put a deer and a pickle together.
A: A dill-doe.
But seriously the sandwiches are pretty good here...
9. Taqueria el Bahio
Habla espanol? You'll be singing in Spanish after you try the best torta sandwich in town!
8. Italian Grocery
Come watch "THE LEGEND," Tino himself make his famous Deluxe or Super Deluxe sandos! (But make sure Tino washes his hands. And don't worry about that angry chick at the cash register. Aaaand don't order anything at the deli besides sandwiches...)
7. Sam's to Go
Are these Indian dudes all brothers or something? Anyways, they can make a hell of a classic sando! Nothin fancy but you wont be disappointed. Grab the #27 but make sure you're at the Milpas location to get that bacon extra crispy!
6. Coldspring's Tavern
Just the tip here. Eat the best Tri-Tip sandwich in the location it was meant to be in. Its all about the Tri-Tip baby! Mmmmmm!
5. 805 Deli
The Courthouse Club. Nothin funny bout that! Great avo spread, and you can even wash down your sando with some soft serve yogurt!
4. South Coast Deli
Discovered by the Germans... A bit on the expensive side, but boy is it worth it. Not only does South Coast always have the hippest patios in town, the sando's are pretty bomb too.
3. D'Vine Cafe
You know its a good sandwich when the breads so hard it rips the inside of your mouth. The title says it all in this one. Enjoy the Mediterranean vibe in this local secret!
2. Cantwell's Market & Deli
"EREEEEEEEEEEK!" This place has EVERYTHING, and you will definitely leave with your belly full. Make sure to put the Dutch Crunch on your sando and experience crunch-delight. Is that blond chick the owner of this place or something? I'm always there and it seems like she runs the place. I bet she's a crappy boss...
1. Country Meat Market & Deli
Enjoy the freshest meat in town in this simple but elegant deli nestled right by Zodos in Goleta. You can enjoy your sando with a side of delicious potato or pasta salad, or just nibble on the delightful pickle that comes with every sando. And its close to Break Time bar...
You know what would NOT be good on a sandwich.
Russel Brand. That guy's the worst!